rana wrote:

Makes no sense.
Why will a progressive DVD have any worst "colour/contrast " than its interlaced counterpart. If anything, Progressive DVD will have a better "colour/contrast " than the interlaced DVD.
Plus, you can get a much better picture from a Progressive DVD when using as Progressive DVD Player-Display combo while interlaced DVD will give you no improvement.
If the interlaced DVD is better sourced than the progressive DVD then the interlace DVD can show more pleasing and better representation of movie - case in example -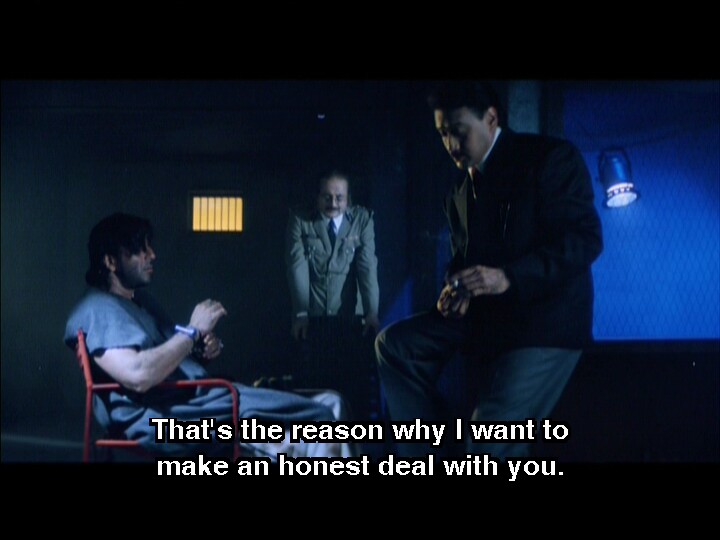 .. Although generally the DEI is better, it's not the case in that shot. The DEI one looks murky and bland. It's not always the case a progressive encoded DVD will provide better contrast and colour - that fundamentally comes from a proper hi-quality telecine in the first instance. The IDreams DVD on the other thread have got both things right and looks better than any other Indian DVD I've seen (admittedly from shots alone) – but that's more to-do with it's proper sourcing than it's progressive encoding. I can point to loads of Hollywood DVD that are progressive encoded but look poor due to improper contrast and colour. Just compare the new generation of collectors editions being released from Warner with their first-generation counterparts.
Ali