jat1 wrote:
Let me say Eros make the best dvds





there mein hoon na PQ was a master peace
This Taare Zameen Par DVD is better then them most dvds made by Eros
(NOT THE DEI ones)
MAIN HOON NAA (Master Eros)
MAIN HOON NAA (Pirate VIDEO SOUND)
TAARE ZAMEEN PAR (Pirate)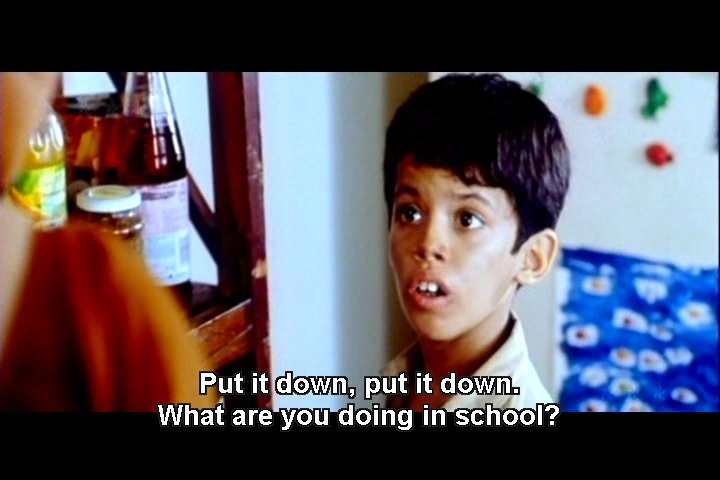 Nothing more to say

JAT
No offence to you at all Jat1...but you need to learn what PQ is. You haven't made ANY point at all.
I'll take an ORIGINAL source ANY DAY OF THE WEEK over ANY pirated DVD....which essentially is either a very high-quality CAM print or TS...I don't care if the original is (z)EROS, uTv, YRF or god-forbid Shemaroo....I can fix ANY DVD9 source and make it look nicer than the original DVD9...
What you have with cam prints are OVER-SATURATED pieces of junk. That isn't PQ...at all. Let's see how good of a camera it is when action scenes roll around. You'll see all the blocking and jagged edges...
I PROPOSE that zulm.net be RID of pirate DVD shots...except for academic purposes in terms of a/R discussions, because PQ (true discussions) should ONLY be argued on various official DVD sources.
If we ZulmIsts continue to provide these ABSOLUTELY USELESS threads on pirated DVD shots...we might as well promote Piracy. I buy 99% of my movies...that's what i work on. Once in a LONG LONG WHILE...I will download a DVD9 and work off of it...because I am too impatient to wait for the release to come to my town. I've paid my dues...and in MY mind I would have NO problem discussing Pirated DVD screens...
However, this website should BE ABOUT professionalism...that's it. NOT piracy.