Title:
Paa
Year:
2009
BD Release:
2010
IMDB Rating:
7.3
Category:
Drama | Musical
Distributor:
BIG Home Video
Authoring House:
Digital Entertainment
Region Coding:
A/B/C
MRP:
Rs. 699/-
Media:
Main Feature - 50GB BD
Running Time:
02:21:10 hrs
Chapters:
16
Video:
2.35:1, HD 1080p 16:9, AVC 24Hz
Peak Bitrate 44.9Mbps | Average Bitrate 39Mbps
Audio:
1/2 Hindi - DTS-HD Master Audio 5.1 (Peak 4.9 Mbps 48khz)
<-- Default Track
2/2 Hindi - Dolby Digital 5.1 (640kbps 48khz)
Subtitles:
<-- 2.35:1 Screen Friendly (Positioned at the bottom of the picture area)
1/3 English
2/3 Arabic
3/3 Dutch
Special Features:
NONE
Special Mention:
No Watermark Logo, during songs or otherwise.
<-- All Bollywood Video companies, please take note.
No scrolling advertisements during songs or otherwise.
<-- All Bollywood Video companies, please take note.
No advertisements, forced or otherwise, during the movie.
<-- All Bollywood Video companies, please take note.
Separate 'Song Menu' to allow direct selection of song.
<-- This should be a no brainer for all Bollywood films.
Authoring issues:
1. Pop-up Menus don't close on their own and stay up forever, until either you make a selection or use the button on the remote to close the menu. The 'pop-up' menu should automatically close after a specified time (10-15 seconds) of inactivity.
2. There is no chapter/title information displayed when played on a PS3. Even on the Oppo BDP-83 player, the title number of the title playing does not display. This seems to be a problem with all BDs authored by Digital Entertainment.
3. The left/right/enter keys on the PS3 'remote' do not function as rewind/forward/pause buttons, like they do with all other BDs/DVDs. This too is a problem with all BDs authored by Digital Entertainment.
4. No option to 'Play All' songs. This is not really a screw up, but nevertheless it is something that ought to be an option on all Indian Blu-rays.
Review:
From the promos, the movie seemed to be of a genre that I am particularly not very fond off, specially not a film from bollywood. Thus I watched the film expecting it to be a weepy and heavy drama. It turns out the film is rather light and the drama always well restrained. Although the script and it's treatment do get quite simplistic and rather amatuerish at times, all in all the movie is deftly handled and it does not slide into the melodramatic abyss that bollywood is so fond off. The blu-ray itself is above average and the picture quality is from amongst the best of the Indian blu-rays so far. The picture quality is not only overall quite good, but at times is very good and the only thing that keeps the picture quality from being truelly exceptional, is once again, what seems to me are hints of DNR. Although, the problem is not as bad as it is with the 'My Name Is Khan' BD, but nevertheless DNR has been used and thus the picture is not as sharp as one would expect from a blu-ray of a new movie. The audio is mostly front heavy and the surrounds very rarely used. Although one does not expect a very active surround field in a drama such as this, I still feel the sound field is far too front stage centric than it ought to be. Atleast during the songs one would expect a better usage of the surround channels. Overall the audio is acceptable and does not hinder the enjoyment of the film. All in all, once again BIG Home Video has delivered a rather fine blu-ray and with their no nonsense, read as: no ads, promos, logos etc. presentation of Blu-rays, BIG Home Video is certainly one of the best, if not the best Indian video company today. The authoring work by Digital Entertainment also seems to be consistently good and I wish more Indian video companies would use their services. Although 'Digital Entertainment' too needs to sort out some of their authoring issues related to menus and PS3 issues. The other thing that both BiG Home Video and Digital Entertainment need to do, is to reconsider their policy of not including any extras. For those who like this film, the Blu-ray is a must buy and for the rest too I would not hesitate in recommending it.
Recommended
My ratings:
Movie: 3.75 out of 5.0
Video: 4.5 out of 5.0
Audio: 4.0 out of 5.0
Extras: 0 out of 5.0
Overall: 3.75 out of 5.0 (Lack of extras brings down the overall score)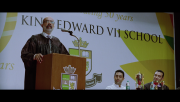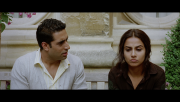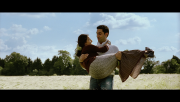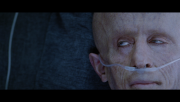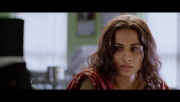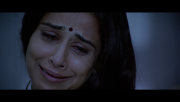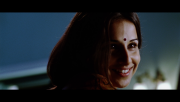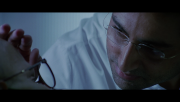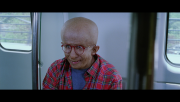 Screenshots courtesy bwtorrents
Equipment used for testing:
Projector:
Panasonic PT-AE2000U
Screen:
Da-Lite 4:3 120" 'Model B' - White Matte
Viewing Distance:
11' 6"
A/V Receiver:
Denon AVR5800
Speakers:
5.1
Front/Main: Paradigm Reference 100 v2
Center: Paradigm Reference Studio CC v2
Rear: Tannoy - Mercury M5
Subwoofer:
Paradigm Reference Servo 15
BD Player:
Oppo BDP-83 (Hardware Modified 'Region Free' with 'BDP83-50-0424' firmware)
PS3 (80GB US 'Region A' with firmware v3.41)